In 1997 Philip Corso and William J. Birnes produced a best-selling book called The Day After Roswell. This book contains previously-secret and unknown material about the Roswell flying saucer crash. Col. Corso, in several other presentations, also mentioned the Plains of San Augustin crash, Through his assignment with the Foreign Technology Desk in the Pentagon, one of his assigned duties was to disseminate material from crashed flying saucers, to private industry for analysis and scientific development.On Col. Corso's military service record are the duty assignments that are relevant to the Plains of San Augustin crash. Corso was a member of the US Army reserve (USAR.) His service number was no. 01 047 930.
His assignments include: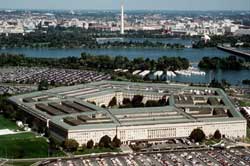 May 1961 - Staff officer Plans Division, Pentagon, Washington, DC
July 1961 - Staff officer Foreign Technology Division, Pentagon,
Washington DC
April 1962 - Chief Foreign Technology Division, Pentagon, Washington, DC
March 1963 - Retired Lieutenant Colonel
1954 - Psychological Stragegy Board (a top secret unpublished document from the PSB appears in book appendix)
1954-58 - Secretary of the Army, Operations Coordinating Board
1957 - Commander AA Batallion, Red Canyon Missile Range (North end White Sands, New Mexico missile range)
1957-58 - Commander 552 Nike AA Missile Batallion, Germany
1947-48 - The Ground school, Ft. Riley, Kansas executive officer Extension CRS Division
Corso Quotes about the San Augustin Crash
1997 - Art Bell Show with Linda Howe, from Roswell
Q. Art Bell: Did the alien tchnology you worked on come from Roswell?
A. Corso: It was from Roswell, but sometimes I get the idea that some of it may have come from the San Augustin crash.

Philip Corso videotape interview with Ted Loman, for Laughlin conference, 1997
Q. Loman: Were you privy to any other crash sites in Arizona, New Mexico?
A. Corso: I was privy o the San Augustin crash and one other crash right down south in Mexico. There were two crashes I was privy to in this area...and there were others.

Loman, again questioning Corso
Q. Loman: That San Augustin crash...could that have been crashed at Socorro instead of San Augustin, in that area?
A. Corso: No, it wasn't Socorro; it was down on San Augustin. I got a map and Roswell went through my area.
(Note: in 1957, Col. Corso was stationed at the Red Canyon test firing facility at the north end of the White Sands missile range. Lining up the Roswell site with the old A-bomb (Trinity) site with the Plains of San Augustin, implies that Col. Corso may have had knowledge of a connection between the Roswell and San Augustin crashes.)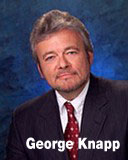 George Knapp, investigative journalist, speaking of Corso's integrity to a large audience in 1997, said:
"What do you make of Phil Corso? Bottom line, I think he's telling the truth...".........."I have found him to be charming, articulate and honest...".........."He is blessed with a good memory and a sense of honor as well."